[fusion_builder_container hundred_percent="no" hundred_percent_height="no" hundred_percent_height_scroll="no" hundred_percent_height_center_content="yes" equal_height_columns="no" menu_anchor="" hide_on_mobile="small-visibility,medium-visibility,large-visibility" status="published" publish_date="" class="" id="" background_color="" background_image="" background_position="center center" background_repeat="no-repeat" fade="no" background_parallax="none" enable_mobile="no" parallax_speed="0.3″ video_mp4="" video_webm="" video_ogv="" video_url="" video_aspect_ratio="16:9″ video_loop="yes" video_mute="yes" video_preview_image="" border_color="" border_style="solid" margin_top="" margin_bottom="" padding_top="" padding_right="" padding_bottom="" padding_left="" type="legacy"][fusion_builder_row][fusion_builder_column type="1_1″ layout="1_1″ spacing="" center_content="no" link="" target="_self" min_height="" hide_on_mobile="small-visibility,medium-visibility,large-visibility" class="" id="" background_color="" background_image="" background_image_id="" background_position="left top" background_repeat="no-repeat" hover_type="none" border_color="" border_style="solid" border_position="all" padding_top="" padding_right="" padding_bottom="" padding_left="" margin_top="" margin_bottom="" animation_type="" animation_direction="left" animation_speed="0.3″ animation_offset="" last="true" border_sizes_top="0″ border_sizes_bottom="0″ border_sizes_left="0″ border_sizes_right="0″ first="true"][fusion_text columns="" column_min_width="" column_spacing="" rule_style="default" rule_size="" rule_color="" content_alignment_medium="" content_alignment_small="" content_alignment="" hide_on_mobile="small-visibility,medium-visibility,large-visibility" sticky_display="normal,sticky" class="" id="" font_size="" fusion_font_family_text_font="" fusion_font_variant_text_font="" line_height="" letter_spacing="" text_color="" animation_type="" animation_direction="left" animation_speed="0.3″ animation_offset=""]
Cultural Activity Holidays at Achill Outdoor Educational and Training Centre
If you fancy a combination of cultural activities and adventure sports, this is the programme for you. Cultural activities include archaeological/historical and natural history tour of the island and cultural historical sites in Mayo i.e. Grace O'Malley (sea pirates) castle and history, visits to old working farms and national museum, climb Croagh Patrick and learn St. Patrick's history.
Canoeing trip to Achillbeg island to visit promontory forts an remnants of iron and bronze age and an opportunity to learn tin whistle and some traditional Irish dancing. Windsurfing, kayaking, surfing to name but a few will fill up the rest of your time.
This programme only available in the Summer months.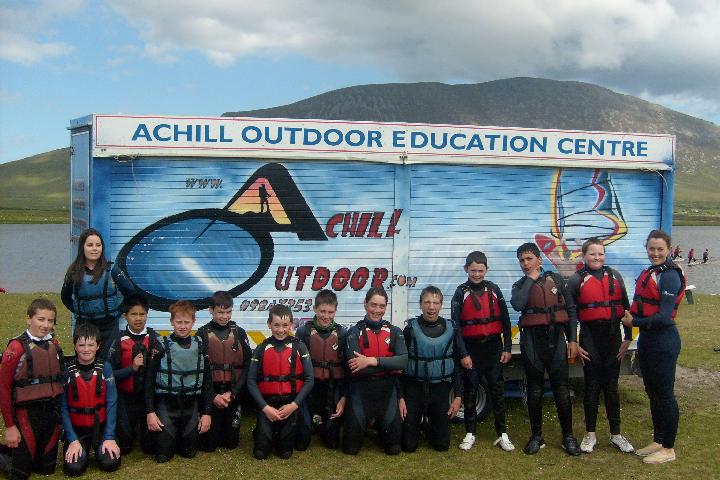 [/fusion_text][/fusion_builder_column][/fusion_builder_row][/fusion_builder_container]