[fusion_builder_container hundred_percent="no" hundred_percent_height="no" hundred_percent_height_scroll="no" hundred_percent_height_center_content="yes" equal_height_columns="no" menu_anchor="" hide_on_mobile="small-visibility,medium-visibility,large-visibility" status="published" publish_date="" class="" id="" background_color="" background_image="" background_position="center center" background_repeat="no-repeat" fade="no" background_parallax="none" enable_mobile="no" parallax_speed="0.3″ video_mp4="" video_webm="" video_ogv="" video_url="" video_aspect_ratio="16:9″ video_loop="yes" video_mute="yes" video_preview_image="" border_color="" border_style="solid" margin_top="" margin_bottom="" padding_top="" padding_right="" padding_bottom="" padding_left="" type="legacy"][fusion_builder_row][fusion_builder_column type="1_1″ layout="1_1″ spacing="" center_content="no" link="" target="_self" min_height="" hide_on_mobile="small-visibility,medium-visibility,large-visibility" class="" id="" background_color="" background_image="" background_image_id="" background_position="left top" background_repeat="no-repeat" hover_type="none" border_color="" border_style="solid" border_position="all" padding_top="" padding_right="" padding_bottom="" padding_left="" margin_top="" margin_bottom="" animation_type="" animation_direction="left" animation_speed="0.3″ animation_offset="" last="true" border_sizes_top="0″ border_sizes_bottom="0″ border_sizes_left="0″ border_sizes_right="0″ first="true"][fusion_text columns="" column_min_width="" column_spacing="" rule_style="default" rule_size="" rule_color="" content_alignment_medium="" content_alignment_small="" content_alignment="" hide_on_mobile="small-visibility,medium-visibility,large-visibility" sticky_display="normal,sticky" class="" id="" font_size="" fusion_font_family_text_font="" fusion_font_variant_text_font="" line_height="" letter_spacing="" text_color="" animation_type="" animation_direction="left" animation_speed="0.3″ animation_offset=""]
Gaisce Award at Achill Outdoor Education and Training Centre
We offer comprehensive training, supply of equipment and expert shadowing/ supervision of the Bronze and Silver participants carrying out the venture sections of their award.
With training in
navigation,
campcraft,
outdoor cooking,
gear selection,
canoe training,
basic first aid and team work,
we ensure a safe and successful conclusion to the venture award
Achill OETC offers challenging routes for fulfilling the requirements of the Award.
A route may consist of lowland hillwalking through spectacular terrain mixed with paddling on large lake and an overnight camp at small mountain corrie lake or, weather permitting, participants can paddle on inshore coastal areas, camp overnight by the shore and continue the journey by sea the next day.
Again similar to the above but more time and distance spent at sea or in the mountains with two overnight camps either by shore or in remote mountain areas.
Leave No trace ethic is always practiced, very simple: Make it hard for others to see or hear you and LEAVE NO TRACE of your visit.
Plan ahead and Prepare
Be Considerate of Others
Respect Farm Animals and Wildlife
Travel and Camp on Durable Ground
Leave What You Find
Dispose of Waste Properly
Minimise the Effects of Fire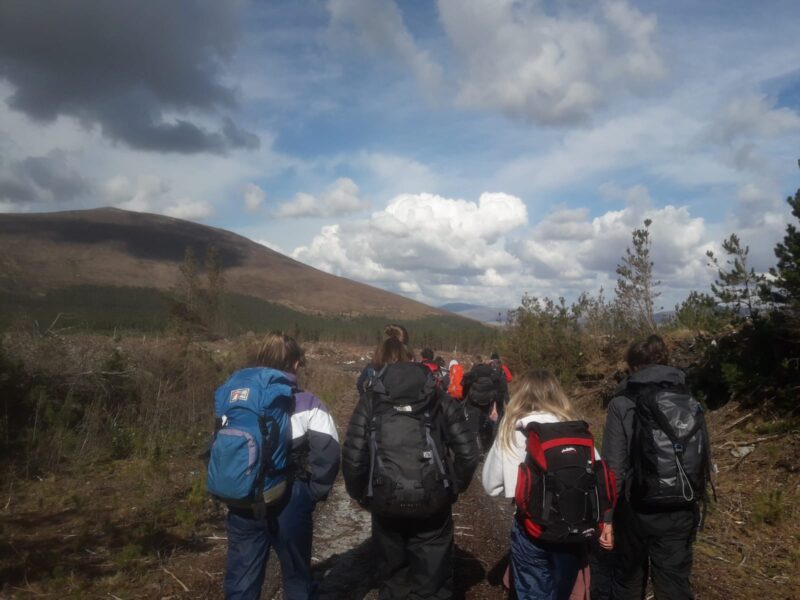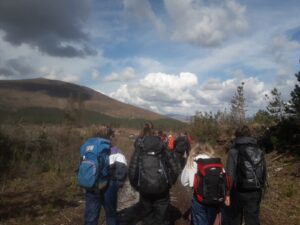 [/fusion_text][/fusion_builder_column][/fusion_builder_row][/fusion_builder_container]